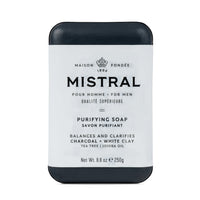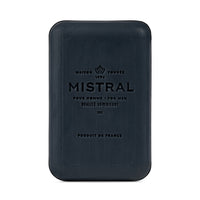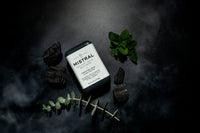 MISTRAL
Purifying Bar Soap
KEY ELEMENTS:
Our latest performance-based bar soap contains natural ingredients that protect the skin, inhibit bacterial growth, and reduce inflammation. Purifying charcoal and white clay absorb impurities while jojoba oil helps to regulate sebum levels, resulting in a smooth, bright, and clear complexion.
Teflose® is a polysaccharide obtained by bacterial fermentation having a branched structure containing rhamnose, glucose and glucuronic acid. The "Teflon™-like" coating inhibits the adhesion of undesirable and/or pathogenic bacteria on the skin surface. Its richness in rhamnose, sugar involved in cell communication, confers the capacity to modulate the inflammatory response in case of aggression.
SCENT: 
A fresh aromatic citrus fragrance with iced lemon, aquatic mint, eucalyptus, and white cedarwood.
FEATURES:
pH balanced
Sulfate-free
Suitable for all skin types
Contains natural micro-exfoliators
For daily use on your face
Free from synthetic dyes, parabens, phthalates, and alcohol
Tested on men, not animals
BENEFITS:
Balances and Clarifies

Charcoal to purify

White Clay to absorb impurities
KEY INGREDIENTS:
Charcoal
White Clay
Tea Tree Oil

Jojoba Oil