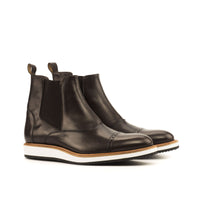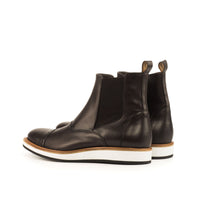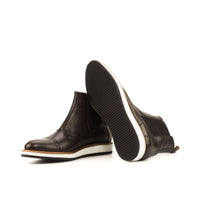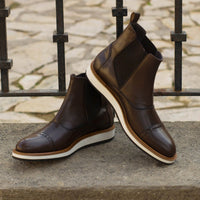 Que Shebley
Choovio Chelsea Boots
Year after year, Chelsea boots remain one of the most sought-after styles for men. Chelseas can be used in formal attire and casual wear alike, providing a sleek, polished look. This slip-on boot has been a classic for years.
QUALITY:
PREMIUM LEATHER: We work exclusively with the best leather tanneries and importers, ethically sourced and bred. Our leather catalog is high grade 100% calf leather.

ABSORBENT LAYER: All our shoes have a special midsole that absorbs the impact of walking, giving you greater comfort and managing to extend the life of the sole.
ORIGINAL SOLE: Our soles are made in the traditional way, making them with several layers of pressed leather for the standard leather sole and other high-quality materials for our other soles. All of our construction methods are universally recognized as the best type of classic methods including Goodyear welt, Blake stitched, etc...
LEATHER LINING: The inner skin of the Q is composed of a soft calf leather lining, which makes them much more comfortable and long lasting.
HANDCRAFTED PRODUCT: Our designs are handmade. We do not use molds or laser cutting. All our production links are made and supervised by high expert footwear craftsmen with over 40 years of experience.
OUR SEAL: All our products include a specially made QS® logo stamp to recognize authenticity.